New Single "This Four Lane Was A Pasture" Release Date Set
Dusty Sanderson's brand new single "This Four Lane Was A Pasture" will be released to iTunes and everywhere else music is sold June 20, 2015
New Music is on the way! Dusty has been writing a lot getting ready to hit the studio for his debut album. A new single is in the works set to be release in late spring.
Dusty Sanderson Joins Lineup for First Annual "North West Florida Music Fest" Along Side Jason Michael Carroll & Ben Wells
NWF Music Fest Press Release



For Immediate Release:
Crestview, Florida - April 16, 2014 - The North West Florida Music Festival announces its First Annual Music Festival with Jason Michael Carroll as headliner, June 20th and 21st. This is the first event with Music, Food, Entertainment, Making it an event not to miss.





We are a few people who want to give back to the community. After months of Consideration our ideas have Culminated into "North West Florida Music Fest", A Weekend of family, fun, and opportunity to enjoy world class music acts and up and coming songwriters.

The Festival is expected to impact the North West Florida area in a positive way, with increased hotel stays, restaurant attendance, retail sales and general regional awareness.

Proceeds from the festival will benefit children in crisis Inc. Children in Crisis Inc. "Provides Homes and Establishing Hope" for the abused, neglected, and abandoned children of North West Florida. The Childrens neighborhood provides and emergency shelter for young children, and the family foster homes help with the severe shortage of foster homes in our community. Together, we can make a difference in the life of a child.

Visit them at http://www.childrenincrisisfl.org/




Artist

: The 2014 lineup will feature, Nashville Recording Artists, Jason Michael Carroll, Ben Wells, Favorite Sons, & The Dusty Sanderson Band. It will also feature other bands such as Branded X, Brandon Self and the Outlaw Revival, Confederate Smoke, Brian Bludworth, Ryan West Band, Mathew McCool, and many more to come




Tickets

: Tickets will be for sale to the public by May 9th
Dusty Sanderson Live With Easton Corbin at 2014 Opp Rattle Snake Rodeo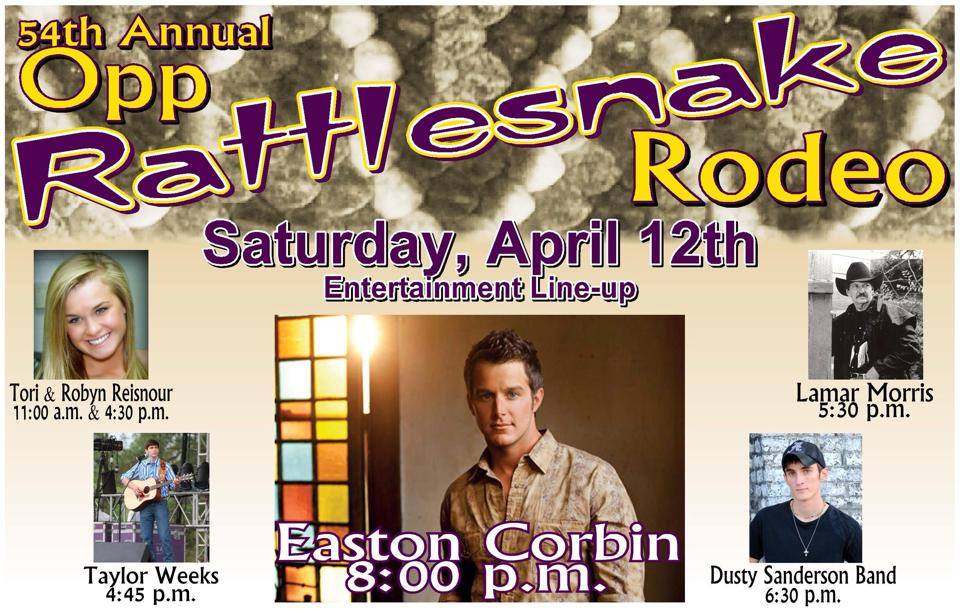 Dusty Sanderson will be sharing the stage with country super star Easton Corbin, Saturday April 12th at the Opp Rattle Snake Rodeo. Tickets will be sold at the gate for $10, kids 6 and under get in free. Its going to be a day full of Country Music and of course Rattle Snakes!
Northview FFA Blue Jacket Jamboree 2014 Featuring Chloe Channel, And Dusty Sanderson